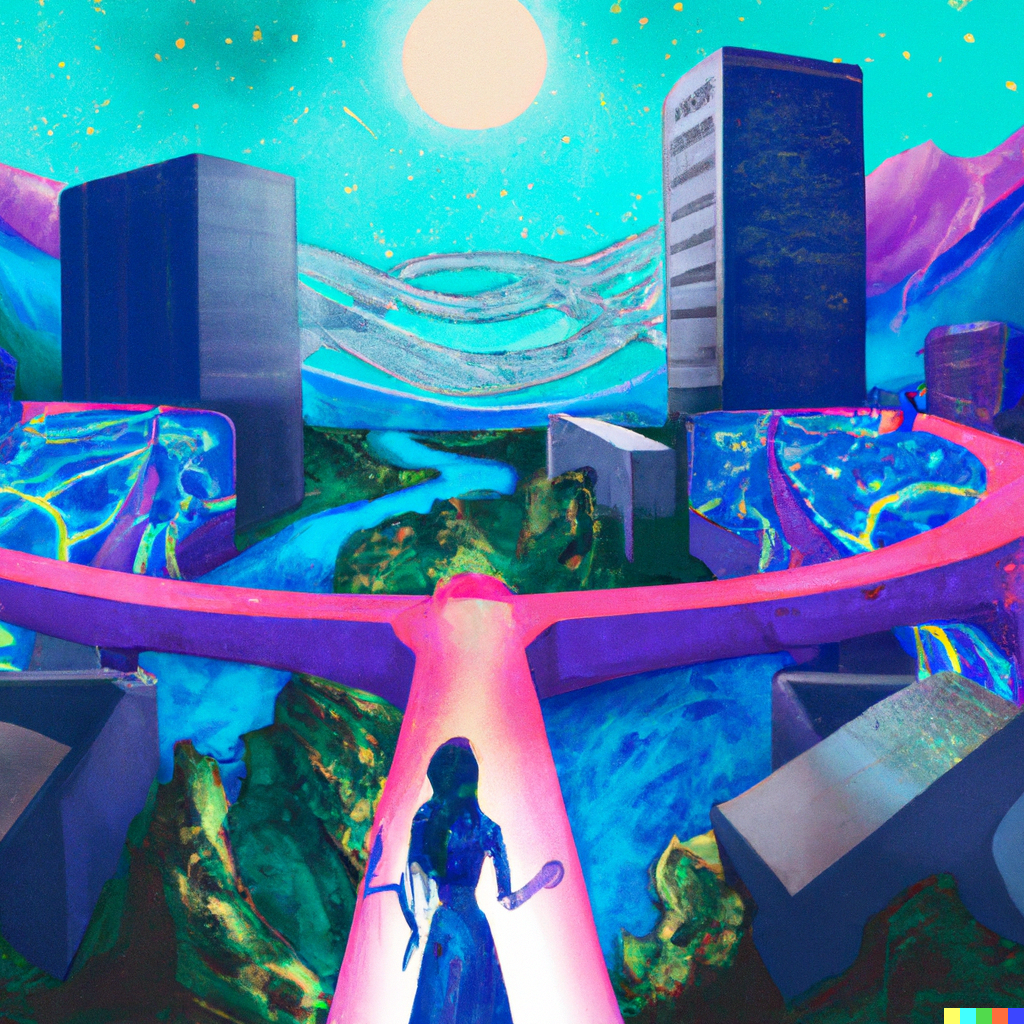 Hello! — If you're new to my blog… how about reading What "Inclusion" Means to Me first?
---
2022 Addendum #1 — Written in 2017 when my wife was pregnant, this essay has recieved some disproportionate traffic lately. Although I disagree with a few sentences here and there, and I'm delighted to see more visible female leaders in the present year, most of the biology-centric arguments remain valid. Moreover, because I believe more in accurate historical records (this is 5-years old) more than editing past speech to conform to current culture, I don't believe in editing this essay five-years later.
2022 Addendum #2 — For women who may have never heard about the medical and scientific risks hormonal therapy can pose, especially to mental health, see the essay "WHY WOMEN'S LONGEVITY MATTERS TO US ALL BY DR. JENNIFER GARRISON, PHD, DR. CAROLYN DELUCIA, MD, AND DR. LIZELLEN LA FOLLETTE, MD," included in the book Robbins, Tony; Diamandis, Peter H.. Life Force: How New Breakthroughs in Precision Medicine Can Transform the Quality of Your Life & Those You Love (p. 372). Simon & Schuster. Kindle Edition.

---
4,200 words
Read time @ 250 words/minute: 17 minutes
---
–2017–
Dearest young ladies,
Throughout your lives, you may notice more principals, presidents, pastors, and other leaders from all walks of life as men, rather than women. Surely we will have a thousand conversations on this matter, and shall often remind ourselves that life is not fair. But something more is going on. Women make amazing leaders, as I have learned from your mother and others, but the women in this country simply aren't leading. 
So, you will ask, why not?
The real reason, girls, is physics. But this is simpler than a physics lesson: American women aren't "leading" because they are destroying their connection to the physical world. They are destroying their connection to their own bodies, bit by bit. And while we will travel many countries in our lives, much of the world looks up to ours, so what American women do, women around the world will, too.
These are the ways in which I see the women of my generation destroying that connection. Know them so that you may choose wisely as you age.
---
Table of Contents
---
The Skin
The skin is the largest "organ" of the human body, and one through which minerals, toxins, and other molecules can be both secreted and absorbed. It forms our defenses from the outside, helps hold us together, cools us, warms us, and more. But nevermind the science. Nevermind what marketers call "natural" creams and gels and lotions, among other words they use to sell their products. Nevermind that everyone with the slightest idea of nutrition agrees that we should reduce "processed" food in our diets, all the while half of our population is drowning their skin in "processed" creams, lotions, and other pastes. Nevermind the science, because much of it only comes from money and may not even exist when you begin making your way in this world.
The skin needs more than an avoidance of human- and machine-based concoctions.
To lead, what your skin needs is a return to nature. Do not underestimate the skin, and do not neglect it. Simply let it be.
Related to the skin are a number of other areas:
Temperature, both cold and hot.
Cold exposure, to ice-baths, showers, and cold bodies of water is becoming increasingly common in my day, and is slowly being investigated by scientists. The science may matter to you or it may not. Simply understand that the greater the range of temperatures your skin is comfortable with (via air or water), hot and cold, the healthier it is. Use this as a good starting point.
Sunlight.
Ignore the women lathering themselves with protective creams. Ignore the fear of the sun, remembering that the skin can both protect and heal itself, and it is natural that we spend much time outside under the sun, clouds, and stars. Avoid sunburns, but work around your schedules to have a healthy tan on your skin (preferably away from the eyes of male onlookers). These creams are useful, of course, and it is good to understand when to use them, but understand that in general, they do more harm than good to our societies.
Diet
There is little to say here, as you will likely be experts on your body's dietary needs and the many ways to use food wisely, and the link between diet and the skin will be well established by your time. Humans have known, of course, that what we eat becomes our bodies in a very real sense, but we seem to have forgotten this truth for about a century. Sadly, many teens of my and my parent's generations were told by "expert" doctors (called dermatologists) that diet has no effect on the skin. This was foolish and egotistical of them, as will be known in your day, but is still not common knowledge even in our time now. Only recently are we re-accepting that ancient truth: our food becomes our bodies — including our skin.
Hair.
Our hair exists for a reason. This is a /hypothesis of mine, as I write this letter, and may be more supported or disproven in your day: hairs may actually store trace minerals for future retrieval and for some sort of communication through the air. Perhaps it is some sort of dispersal of molecules (along with the skin), or an electro-chemical signal through the air. I recall a bacterial "cloud" around each person being investigated by one scientific study, and other early evidence may be there long before you are born. Anecdotally, it is not uncommon to hear one say that "you could feel the electricity in the room" in tense meetings, with great public speakers, and at other moments throughout life.
But the science matters little. It is easy to accept that hair is not simply a relic of our early shared primate ancestors, hair is useful today. We simply do not fully know how.
Do not ignore the truth in anecdotes and early scientific ideas, and do not destroy the hair on the surface of your skin without deep contemplation first.
Take shaving very seriously.
---
Makeup
Along with the voice, the face is where we judge honesty, emotions, status, and far more. The face is the home of nearly all the senses, along with the sense that connects us most consciously to others: vision. Eye contact is one of the most powerful conscious experiences humans can have together, but who uses it wisely in today's world? Very few. Eyes flutter and evade left and right, jumping from other eyes to screens to blank stares, and I imagine this will only be worse in the world in which you grow up.
The dangers of makeup are threefold:
First, makeup products are foreign concoctions on the face.
Your mother once stumbled into one of the most expensive makeup retail vendors in Manhattan. It must have been among the most well known in the world, I imagine, as women were forming a crowd wrapping around the block in long lines for free or highly discounted samples of their latest offerings. She entered a section where another potential customer was considering a skin product for her cheeks. Assuming your mother had the product on, she commented, "wow! your skin looks wonderful! How long have you been using this?" and couldn't believe when she realized your mother wasn't using makeup that day!
You already know I'm always proud of her, and won't be surprised how the scene ended: she left the store and purchased nothing!
Women not only apply typical skin products to their faces, they apply far more: ever more intricate concoctions of shadows, balms, sticks, creams, liners, primers, glosses and more. One needs a textbook just to stay abreast of the terminology of phony facemaking. And women fall pray into believing in "natural" products and ingredients, as if such words even had valid definitions. Creams and pastes become layers of the skin, one designed and purchased to solve the problems created by the others!
Best to abandon them all at once.
Second, makeup wastes money and time. 
Women are at risk of grossly mismanaging their finances as opposed to males, as many spend significant portions of their income on such products. They may even pay premiums for feminine "versions" of items. For example, in my day, we have "male" razors and "female" razors. The latter are simply made of pink plastic instead of black and cost twice as much! Females may as well be indentured servants to the feminine products industry.
But time and mental energy are far more important than money. Women, in my day, desire to "get ahead" of men, earn more money than them, and succeed "equally". But how can equality be possible, even ignoring menstruation below, when women devote a half hour of their conscious, early-morning rituals, to "making up" their faces and bodies to look good? Obviously, equality is not. Morning rituals are critical, and women are only hijacking their own lives and contentment when spending quality morning time on such trivial matters.
Learn from the mistakes of my generation, and avoid them in your own lives.
Third, makeup distorts your self-image. 
In short, women seek an image of themselves that "compares" to the professional models they see in the media, and continue seeking the impossible for two reasons. First, that version of themselves is only possible with great sums of money and time to prepare the look. Second, that version of themselves is only possible without the use of mirrors, because mirrors reverse the image itself. See the "mirrors" section for more.
A good diet, a little sunlight, fasting, sweating, and the natural look are far more powerful than makeup.
Diamonds are only valuable because they are rare! In today's world, the natural "glow" of the honest female face is far more attractive than the photos in the media. A healthy face shines from a healthy woman inside, and that kind of beauty takes months and years of letting the body heal itself. But it is worth it, and others know it.
As a man in love with your mother, I will tell you the secret that whole industries do not want you to know: men want women, not dolls. Know how to use a few essentials of makeup if you desire, but do not become enslaved by an industry that neither cares for you or respects the beauty which is already within you.
---
Smell
If the strongest conscious connection to other humans is vision, the strongest subconscious connection is smell.
Indeed, being among the initial wave of Americans to begin supplementing with the nutrient /lithium, I noticed my sense of smell improve within a month. You won't want to hear this, but I found myself even more attracted than ever to your mother's natural smell. It was powerful, yet it's sad that most humans do not know this about human sense of smell. But this, too, is the subject for another day.
Yet women destroy this connection to the physical world, too, with both skin-products discussed above and perfumes and other scents. Some males use these scents, too, meaning that two humans can now meet and be even more confused than ever before in what they want from each other, biologically.
Women who over-use external and other purchased scents may also distort their mind's concept of "who" they really are, and walk around with an altered view of themselves.
Early links even show that more than other senses, smell is quantum in practice. This means that, while physical building-block like molecules are involved in receptors in the nose, the strange quantum world, too, is involved. To say that smell, in a sense, can travel fast is a ridiculous understatement. Quantum-paired communication can travel faster than light: fast indeed! It might be inaccurate to say that we can "smell" faster than light, because clearly there are physical molecules traveling through the air to "smell," but it should highlight how important our sense of smell truly is. Smell also bypasses more "conscious" parts of the brain, going directly to the more ancient/core regions. Smells often make us have thoughts or reactions… before we consciously think about them! (Predestination if ever there was such an argument, but I digress.)
A healthy sense of smell — and personal scent — are important and underlooked factors in the world we are creating for you girls. Understand both your sense of smell and your own scent, and do not underestimate their power or change them without deep thought.
---
Menstrual Cycles
Each decade, more and more women simply choose to ignore their own menstrual cycles. The specific technology — pills, patches, an implanted device — doesn't matter. What matters is the concept: they are ignoring their body's own monthly cycles in order to "trick" it into believing it is unnecessary, for whatever reason, to ovulate**. The exact details may vary, but these methods simply "trick" the body. It should not surprise you that women are sometimes unstable and confused inside. This must not be interpreted as an insult, because the deepest parts of their being — their cells and their inner minds — are confused, shouting out, "There is no ovulation, no menstruation, no baby, no lactation, no menopause, and we are part of a young female body. What is happening?!"
Many women are simply experts at hiding how they feel, or they are disconnected from those feelings.
There is even early evidence that hormonal birth control methods change your preferences in mates! In the worst case situation, you might be attracted to a partner while living with modified hormones (and preferences). Then, when "deciding" to become more serious together, marry, or have children, you may base your decisions on a false attraction. Worse, you may find it is difficult to concieve, and notice the love fading away, all because of these biochemical and hormonal tricks. In the least disastrous case, you might simply be less satisfied with any partner chosen while using hormonal birth control.
Women use birth control for various reasons, usually to avoid pregnancy or to get ahead in their "careers," whether financially or productively. The latter is a ridiculous notion, as hopefully is well known in your time. Actually, having children helps parents prioritize and become even more productive by ignoring the unimportant. But that is the subject for another day.
Now, you certainly don't have to get pregnant a few short years after puberty. (I would not approve!) Indeed, there are many great reasons to wait well into your 20s or 30s, and you may even choose never to have children.
But this isn't a reason to completely ignore your body's cycles.
Instead, embrace them! We don't — as I write this and you are still just little concepts in my heart — yet know about how fluctuating hormones each month change nutrition requirements, intellect and behavior, voice and charisma, and more. All we know is enough to say that we know nothing. I would imagine that each week a woman might want to shift her diet, activities, and goals slightly. Perhaps you might desire more "busy" social time (meetings, collaborative work, time with friends, etc.) closer to ovulation, and more intellectually "focused" but alone time (studying, reading, writing, creative work, watching movies, playing games and the like) closer to menstruation, and more menstruation.
As a man, I have no idea! But there are women who are understanding these concepts faster than the scientists, and I recommend you learn from them. Seek them out, join them, and help educate other women. Lead.
There are far better ways to avoid pregnancy than modifying your own hormones. Total abstinence. Partial abstinence (ask us). "Natural" cycle tracking. Condoms. And more. None is perfect, but all are preferable to the tricks involved in such hormonal changes.
Learn modern science, as it is useful. But know when to trust your instincts more than anything else. Do not be so quick to experiment with your own hormones without deep thought beforehand.
Tread carefully, and above all, know yourselves.
---
Use Technology, But…
Every section here involves some form of technology, but today, electronic technology pushes the very pace of our own development faster and faster. Understand the technologies of your day — you may even wish to become professional experts with some — but do not become enslaved by them.
Allow me to share that old story about your mother once again, this time in writing.
I met your mother when she quite young, with ten years between us. After some initial joking about our ages, we quickly became accustomed to the differences and similarities between us. One of those was maturity.
Within a few weeks of dating, I was making fun of her for using a five- or ten-year old "dumb" phone, far simpler and less capable than even the earliest of "smartphones" for our time. Many foreigners can't afford the latest electronic technology marketed at rich Americans, Europeans, and Asians, but I still saw smartphones everywhere around us and knew that there were models well within financial reach of her family. She said she had owned such a smartphone, but only up until a few months ago. She wasn't certain whether it was stolen in public transit or she lost it, but in any case, it was gone. She explained having switched from her old phone to this "new" and "better" device only a few short months before we met, and remembered being barraged by a constant stream-of-consciousness from the outside: notifications, messages, emails, thoughts… being plugged-in. No, she was glad she no longer had that phone. I will never forget what she said: "It felt like a weight had been lifted from my shoulders."
She felt "freeer" without this device.
She had learned a lesson in her early 20s that many American women do not learn until decades later, and I instantly saw a maturity in her youth. Modern technologies, like early knives and hammers, are powerful tools which can help us greatly enjoy our lives. But unlike our early tools, our modern ones can enslave us. Know yourselves to understand how to avoid this.
Use these tools to increase the rate at which you can learn, at which you can create, at which you can enjoy life, and at which you can help others. But take the time — the long march of the years and decades — to also learn how to walk in a forest alone, connected with the dirt and the trees and the wind. Take the time to learn to have a proper human conversation, without note taking or disagreement. Take the time to cultivate patience. Take the time to know yourselves.
Use technology, but do not let it enslave you.
Especially such an ancient technology as this: mirrors.
---
Mirrors
Early in our relationship when I began consciously using mirrors less, I noticed something odd from your mother: she complimented my looks more often and said my eye contact was even more powerful than before. This surprised me, since I hadn't started doing anything new. I had simply started taking less time than I already did in the mornings and evenings with the mirror. However, over time I realized her improving perception of me was due to my reduced mirror usage.
I had changed my own self-perception without actually doing anything new.
Indeed, our ancestors would seldom have seen their own reflection, and only for a moment in a calm pool of water or a shiny piece of rock before the natural world pulled them away.
Allow me to philosophize for a brief moment: realize that the "reflection" you see in the mirror isn't actually what you look like. It's a 50-50 left/right flip. Most people will think this doesn't make a big difference.
They are wrong.
Today, the obsession women have with mirrors is destroying them, moment by moment.
Let's consider what we know today, in the early year I write this to you. Although there are many overlapping sections and functions, in general, the brain is divided into hemispheres, left and right. Each hemisphere controls the other side of the body. Thus, the right motor areas of the brain control, in general, muscles on the left side of the body. This is true for vision, as well, but since visual fields overlap, it is much more complicated. Suffice it to say that the left visual portions of the brain process the right visual field (vision seen on the body's right side and through the right eye), and vice-versa, although it's certainly more complicated than this in practice. What about when we consider what happens in the brain when we look at a face? (Also known as facial information processing.) It gets even more complicated, and is well beyond the scope of this letter to you.
But what happens when that natural face has been flipped left-to-right?
To the brain, that's a completely different face. It's difficult to see consciously, but subconsciously, it's true. That is not your face.
Here's my point: American women grow up from very young girls with an "image" of themselves in the mirror. They compare this image in the mirror to every model and star and actress they see in magazines and movies and photos in their lives, and that comparison is its own problem. But the situation is far worse: women don't even know what they look like. The average woman might see a few pictures of herself in a week — or more if she's younger — but spends far more time with mirrors. That's my argument: not only is it dangerous to compare what you look like with supermodels and "fake" women, you're not even comparing the face that's actually yours. You're comparing a false face.
The girl in the mirror isn't who you are.
That's not what you look like.
And women "project" that self-image of themselves when they're talking to a friend, walking in the street, or smiling for a photograph. This false self-image from mirrors eventually becomes engrained in the woman's subconscious, and she lives her whole life with a mis-representation of who she is. She doesn't even know what she looks like. No wonder a girl says, "I don't like what I look like in that photo." Her mind is expecting the false-image she sees in the mirror everyday. When she sees the "real" image of herself in the photo, her mind is confused and she thinks she doesn't look "as" good.
You will never be able to make the girl in the mirror look like the models on television!
Always remember: those models a) have professionals who do that for them, and b) those professionals use their actual face as the basis for where they "make up" the girl! You can never see that girl in the mirror: what you see is a lie! If, in your day, there are live video cameras embedded in large screens to help with female makeup preparation, those would be ideal. Of course, I would still recommend minimizing make-up, but at least you will have an accurate 2D image of how you look to others.
Know that you are beautiful. What you see in the mirror will never represent you, it is not even a whisper or a shadow: it is a left-right alteration, an imposter, a lie. The true you is beautiful, regardless of who you think you see in the mirror.
---
Conclusion
Ask advice from everyone and you will find it is easy to ignore the bad advice; but if you never ask for advice, you can never know what you don't know. It pays greatly to learn everything that you can.
Know that you will grow up in a home where the ideas in this letter are common for us, but not for the outside world, and sometimes it may be hard to empathize with other girls.
Know that sometimes when people in the world treat you unfairly, they are simply jealous of your beauty. We men see women treated unfairly and harshly all the time, especially by other ladies! Know that each woman has her struggles and challenges, regardless of income or class or looks, the same as each man. Many people, when "mean," are simply lashing out at others from their own pain inside.
Have compassion and patience for others, and most of all, for yourselves.
---
I have lived my whole life trying to communicate to women the thoughts in this letter, and I hope that in your day, it is irrelevant. I hope that it becomes well known, and that women understand the role that all these technologies can play in their lives, but that they may also avoid being slaves to them. I hope that with this letter, men might better express what we feel when we shout, for the fourth time on a date night, "You're beautiful as you are! You don't need makeup!"
I hope that this letter becomes a relic of the past: something for you to look on with curiosity and wonder at such a strange generation of unhealthy, disconnected humans.
I hope you grow into a world where all women lead, no matter their daily lives. I hope you see the world for both what it is and what it needs: a civilization of half-female leaders, where all of us realize how connected and necessary we are, and that together, we are stronger.
Most of all, I hope you understand that leadership begins within: you must first lead yourselves. In time, others will follow you.
All my love,
Dad
---
---
---
---
Notes:
[ *2022 – Revised title from "A Letter to My Unborn Daughters, or: Why American Women Aren't Leading Anymore" so it's harder for people to pre-judge the post without reading.. ]
**among other technical methods
[Edited 1 June 2017. Minor edits, such as the addition of the "makeup in manhattan" story, after partner helped me revise. Lesson learned to do that before posting the next long essay! She also noted that I didn't even talk about implants, surgeries, or sexuality. Removed paragraph below:
The best I would suggest, if you feel you must have makeup, is to have a roommate or someone near you help. Ask for help! Teach the nearest friend or neighbor what to do, and ask them how you can help in return. Many males such as myself won't initially care, but if you tell us honestly that you need our help and you teach us how to assess the work you're doing, we will learn more quickly than you might think. Knowing what's at stake for our world, most males will learn to help. Over the course of a few weeks of this, you'll become an expert at reducing the make-up you do use, and applying your own make up without mirrors, and then you'll quickly receive suggestions and make quick corrections based on the suggestions of your friends.]
Image Credit: *: DALL-E 2023 ; I seached for "art of futuristic city-state led by women". These four were better than the four from "progressive oil art of futuristic city-state led by women," shown second. Not bad! See DALL-E Hits and Misses .